Just few weeks back we shared a post about a drunk monkey in Brazil chasing men with a knife, we thought things can't get any stranger! But guess we were wrong, because today we are going to share something really cool and unheard of!
Have you ever seen any animal using tablet? Your answer will be no..
Isn't that's just an adorable moment, father monkey teaching tablet to his young baby monkey.
Here is the most freakish video came out. In the footage you will see an a monkey scrolling a tablet device.

Father monkey is teaching his baby how to use tablet..
The father monkey has its arms around the baby monkey.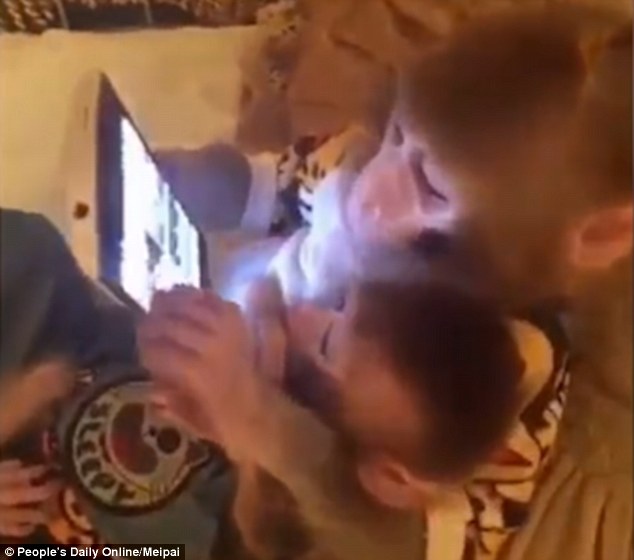 Its clear from the video that both father and the baby are wearing clothes and are inside a house.
Father monkey had tightly hugged young monkey with its arm around the baby. Here is another cute story about a monkey in India who adopted a puppy and takes care of it as a parent.
"It's so cute and adorable!". The video has been widely shared on Chinese social media.
Facebook Conversations
comments