Now a day's it's become easy for the fans as well as the celebrities to stay connected. Now a day's Social media plays important role to stay in contact for the celebrities with the fans. In earlier days, the connection was only established through interview and press conference, but nowadays celebrities can share anything with their fans.
Here are some of the most famous cricket celebrities on Instagram
Harbhajan Singh aka "bhajii" is very well known for his bowling. He is one of the most popular players in the world.
His Instagram posts are generally with the Indian item or the Mumbai Indians, portraits of himself. Other than that he shares number of snap with his wife Geeta Basra.
Ravindra jadeja is very well known for his royal 'Rajput' heritage. He enjoys sharing selfies of himself, and is mostly spotted wearing a cool pair of shades and his moustache.
Chris Gayle, a Jamaican cricketer who plays international cricket for the West Indies has set numberous records for cricket and has around 1.4 Millions followers on Instagram. With over 1000 posts, he seems to be very active on Instagram. Gayle has the most interesting profile among the cricketers in the world.
While seeing his posts you will noticed he uploads less cricket oriented and more lifestyle-oriented stuff and makes him a fascinating person to follow.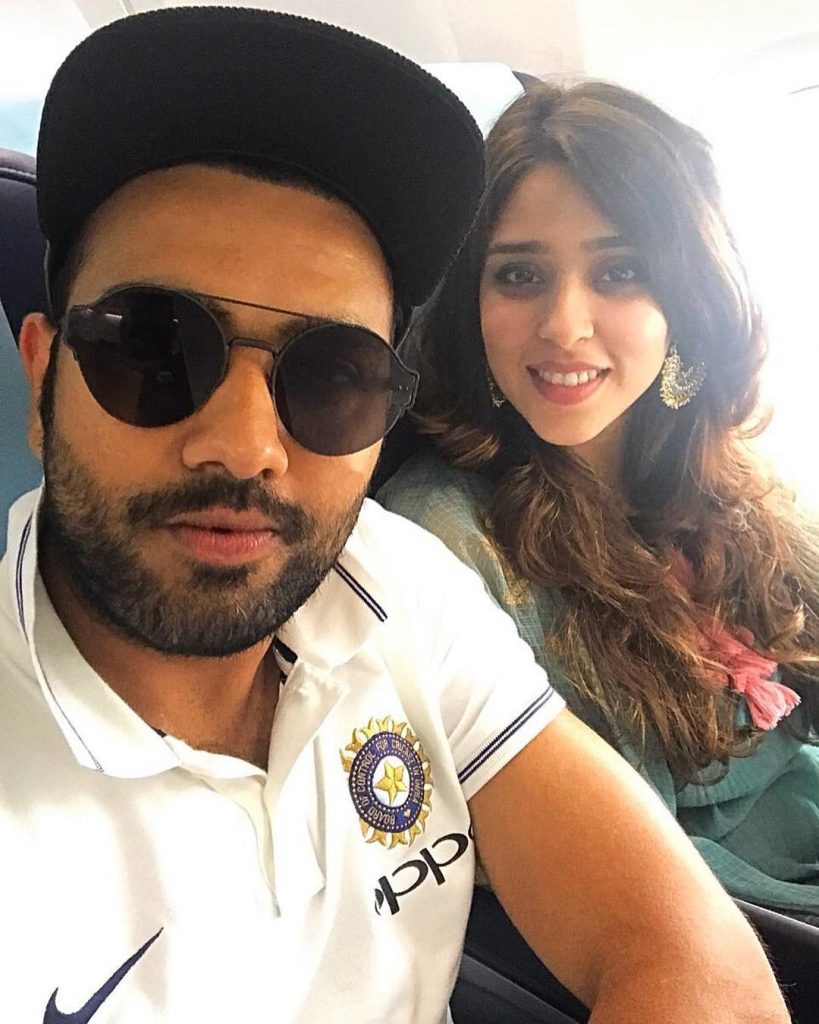 Rohit Sharma an Mumbai base Indian cricketer started his career with a bag when he scored a match- winning fifty in the 2007World T20 against south Africa.
He constantly shares pictures of his wife Ritika Sajdeh and reminding her of his love. He also keeps his post less cricket- oriented and shares picture of holidays or the time he spends relaxing.
Suresh Raina is a left-handed middle order batsman who has gained popularity after giving consistent performances in the IPL . The 29-year-old regularly posts pictures of his traveling and personal life.
Yuvraj Singh aka "Yuvi" has around 1.7m followers. He is among the best players to play among for the country, he was diagnosed with cancer in 2001 but with his strong-will and determination to fight it he has made a miraculous recovery and made a comeback to the cricket.
He is currently out of the Indian team and is busy with his newly launched fashion line "YouWecan". He also has the tendency to share a quite a few selfies and consistent posts to promote his charity foundation.
South African cricket star "De Villiers" is one of the most loved cricketers around the world. He is a man with many talents.
His Instagram profile is a fascinating mix of his travel diaries, his interest and time spent with his family.
MS Dhoni has around 2.2 million followers. The story of this Indian cricketer is nothing but a fairy-tale kinda story! From working as a ticket collector in Railway to leading a India to the peak of the game. His contribution to the Indian cricket team is beyond comparison. MS Dhoni led India to the worlds T20 in 2007 and the world cup in 2011. He promotes many brands endorsement, advertising and fame.
He travels around the world, does all sorts of things which he loves – like biking and spending time with the army also enjoys the perks of being one of the most recognizable sportsmen in the world. He shares his experiences on Instagram so his followers can get a peak into his life.
Sachin Tendulkar just the name is enough, he needs no introduction! The batting maestro who is known as "The God of cricket", is the most famous and is very popular cricketer in the world.
Master-blaster shares snaps of big occasion like Ganesh Chaturti, Diwali, New Year. He is sharing pictures with his family and the friends and also picture of his travelling.
The heart-throb, dashing batman Virat Kohli is very famous among youngsters. His popularity has no bounds – it's been growing endlessly, everyday single day.
Virat Kohli is using his Instagram in a very interesting way. He shares videos where he interacts with his fans thanking them for their support. He shares a lot of selfies and he is also always the first to send a picture after a big win!
Known as a fitness freak, the handsome-hunk regularly posts pictures about his fitness regimes apart from selfies.
Who is your favorite? Let me know in comments below
Facebook Conversations
comments